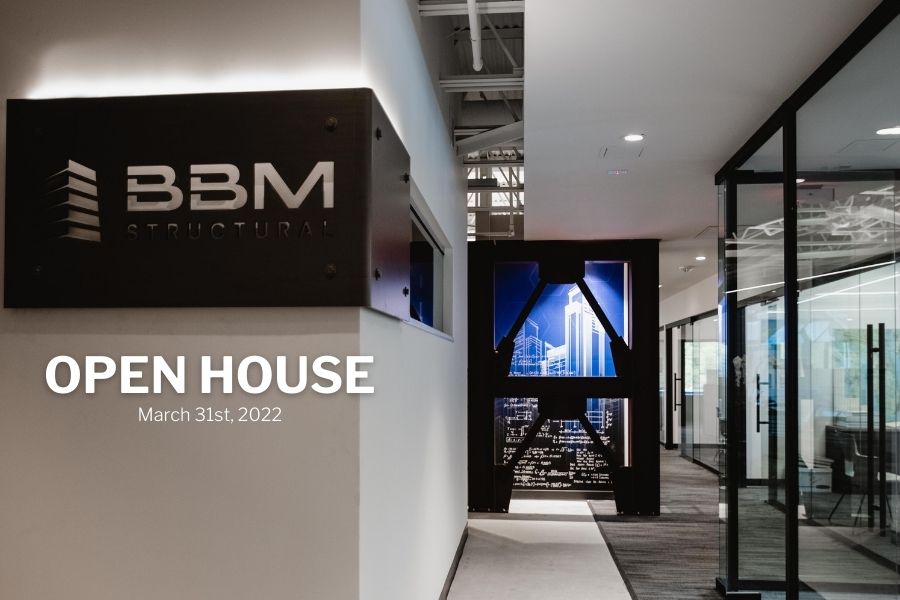 06 Apr

Let's Celebrate BBM's First Open House

We hosted our first open house event at BMM Structural and it was a great success! It was an honor to show a wonderful and talented group of colleagues and collaborators how their contributions created our new office space.

From the brokers who helped us find the perfect space to the architects, engineers, and interior designers who made our vision a reality, it was extremely rewarding to bring them all together. Other guests included the steel fabricators who built our one-of-a-kind conference room table and accent pieces, the construction company who built out the office space, and of course, the talented contractor who built our tilt-wall reception area pieces.

The tour of the facility was completed with catered delights, and our very own Matthew Seffer showcased his awesome bartending skills with unique BBM cocktails. It was a night to celebrate everyone's hard work and to show our appreciation for all their involvement in what has become a truly innovative workplace. We look forward to including many more at future events.