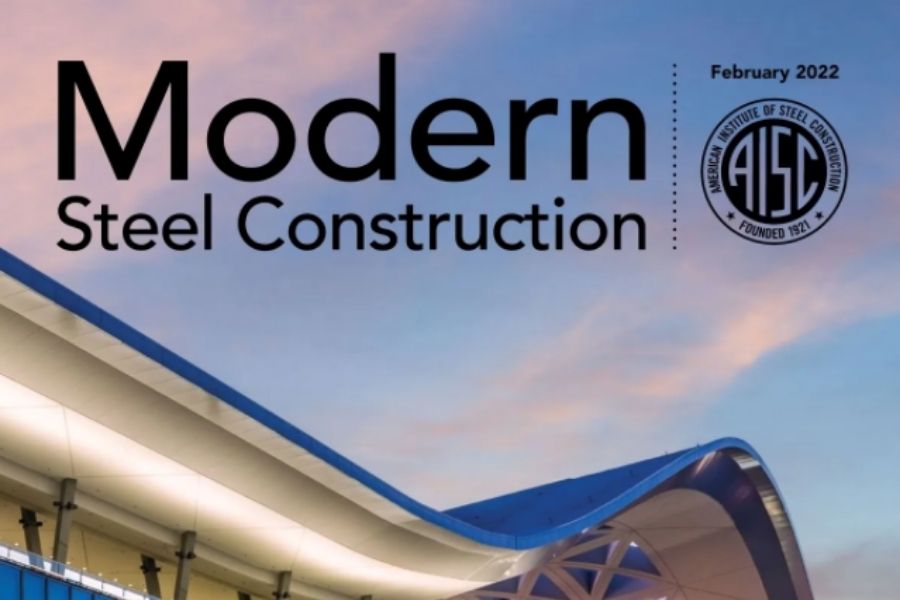 04 Feb

BBM Makes a Good First Impression in Modern Steel Construction Magazine

BBM's structural engineering prowess is more than just an intellectual exercise, it's tangible as well. This fact was highlighted in the February 2022 edition of the American Institute of Steel Construction's (AISC) Modern Steel Construction Magazine.

The article discussed some of BBM's new functional office features, designed by L2 Studios, accentuating the BBM Structural team's focus and deep passion for structural engineering. From our tilt-up reception desk to a chevron base and structural conference room table, guests can experience a full range of structural design elements in one location.

In addition to showcasing our expertise, the pieces provide opportunities to educate a new generation of specialists in this essential field of design and construction. We invite you to read more about these one-of-kind pieces here.