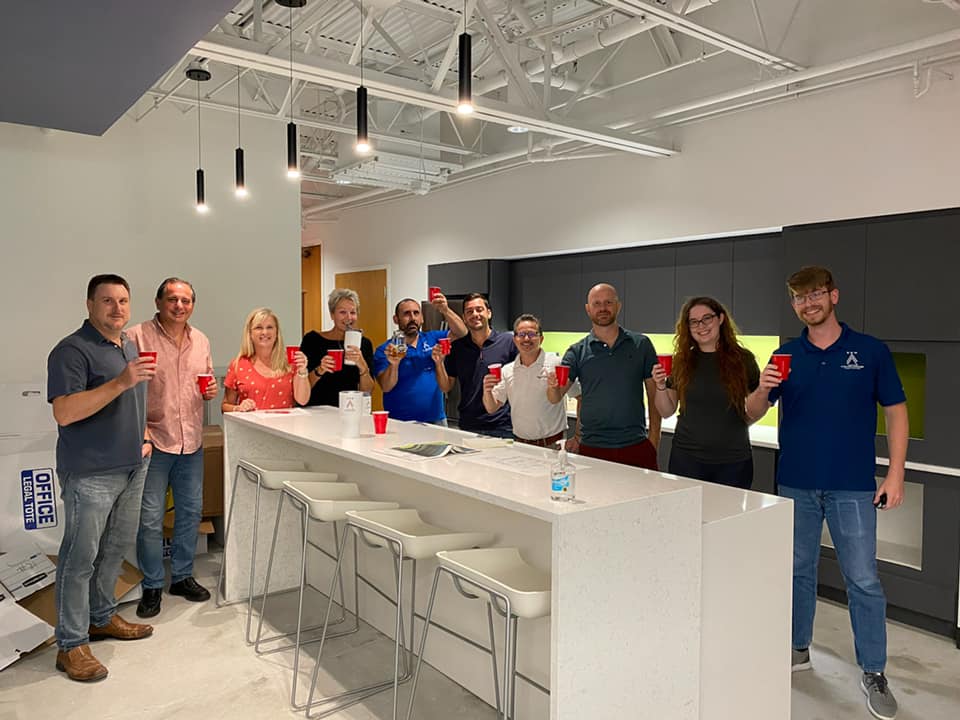 12 Oct

We've Moved! Join Us Behind the Scenes

Just like our structures, BBM keeps going up, up, and up. We are excited to close out 2021 in our new office space, which we've been working very hard on, getting ready for the growing team. Our new office is located at 2300 Maitland Center Parkway, Suite 201 in Maitland, FL. "Already firmly established in the Orlando area, we are very excited to couple this new location with the brand new identity we've given to the firm, completely rebranding all our materials, our website and bringing a whole new energy to close out this year and start 2022 stronger than ever," adds Bora Erbilen.

Here's a sneak peek at just some of the fun fixtures that came into the new space, including a one-of-a-kind tilt-up concrete reception desk that embodies our passion for this efficient method in construction, while adding an element of fun as a micro construction project.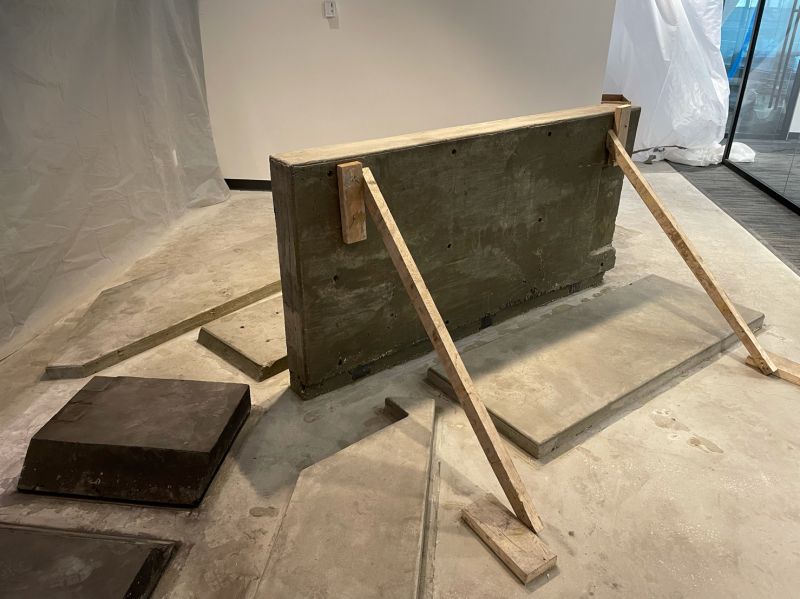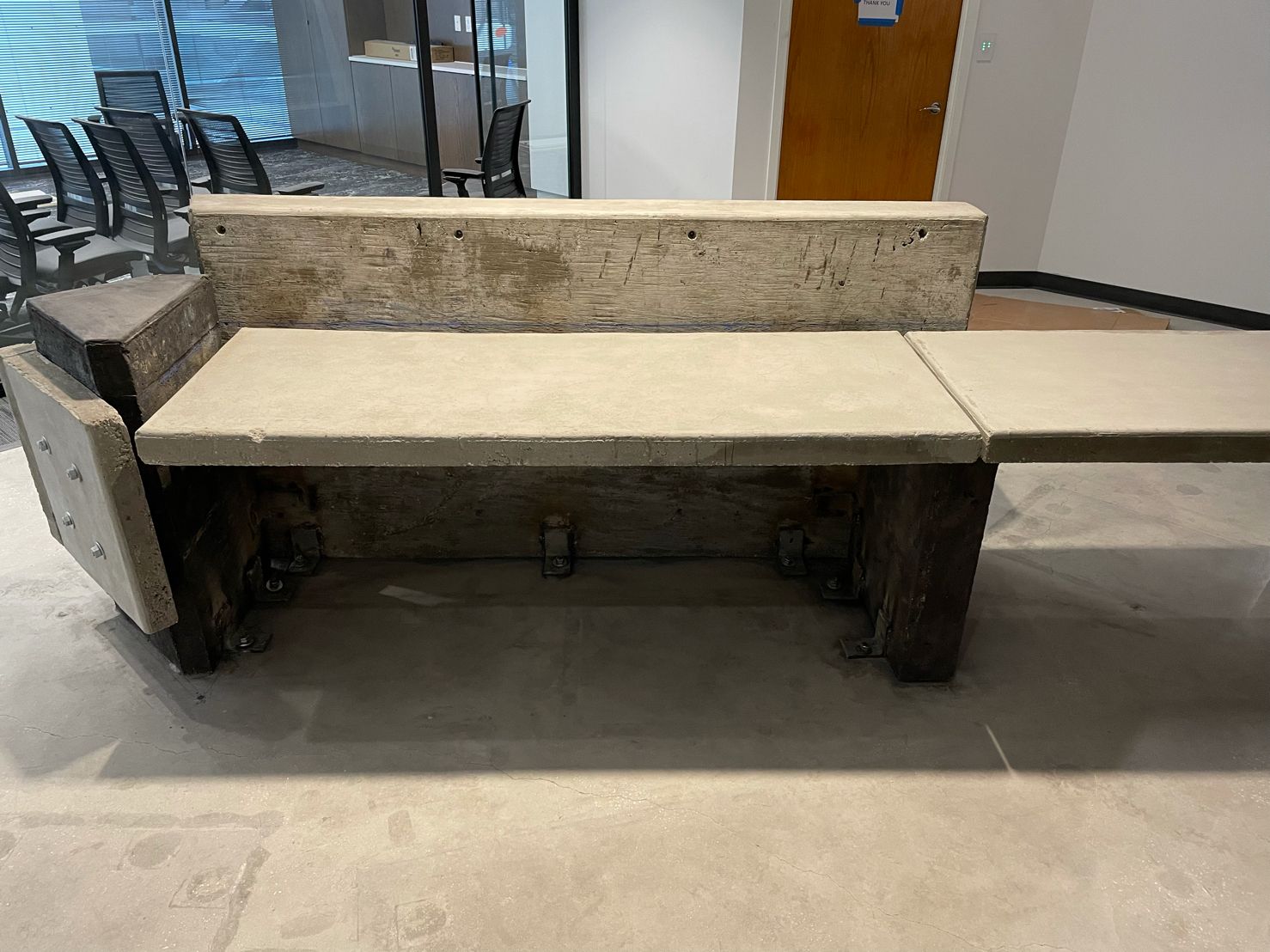 We also enjoyed incorporating a steel structure right into the office through another fun micro construction project that both enhances the space and gives visitors a close-up view of the robust structures we apply in our buildings. This chevron steel bracing not only creates visual interest in the office but also will serve as a reminder to our staff and visitors of the solid structure we have within our team and our uncompromised commitment to quality in all client projects.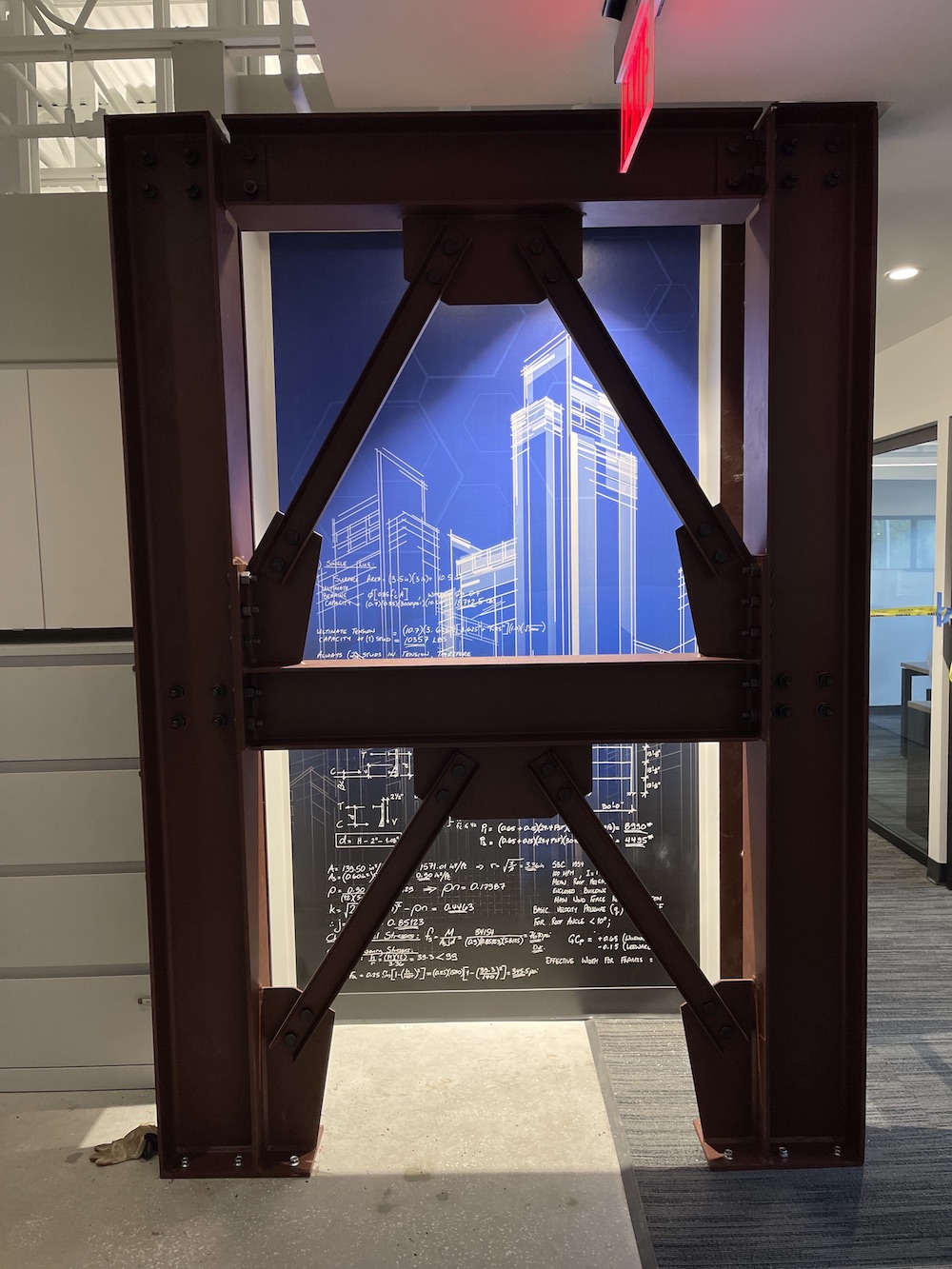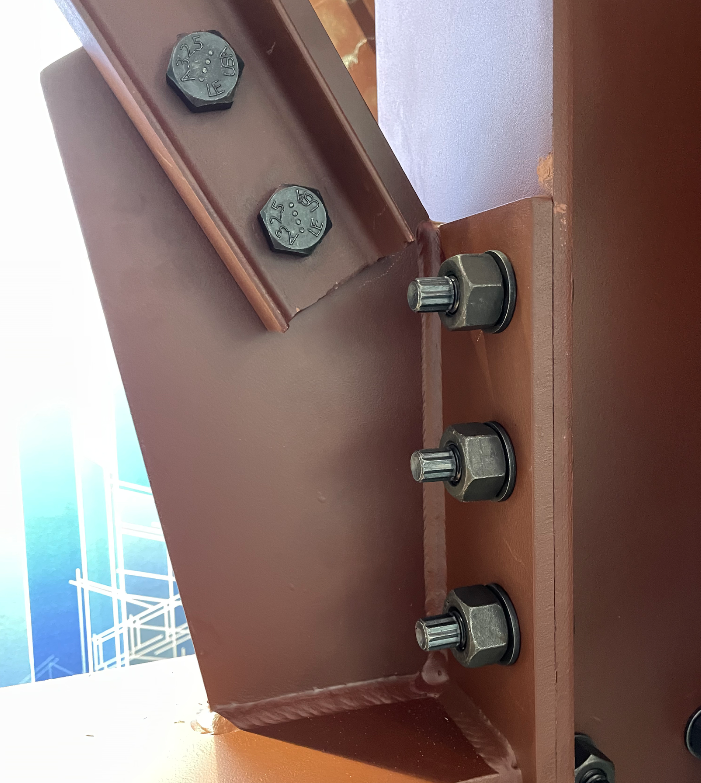 Another great piece was the custom design of our one-of-a-kind conference table, also crafted in steel and topped with sleek pieces of glass to perfectly tie in other elements of the space, as well as guiding principles of the firm. "These three pieces in the new office do a fantastic job of showcasing who we are as a team and the strategic vision we apply to everything we do."
Want to see the new space? Come visit us and find out what all the buzz is about. We are eager to shake your hand after a long year and a half of distance for some. "Our new work home has taken a whole new meaning, and we are extremely optimistic and energized for new ventures with our esteemed clients and industry partners," adds Erbilen.