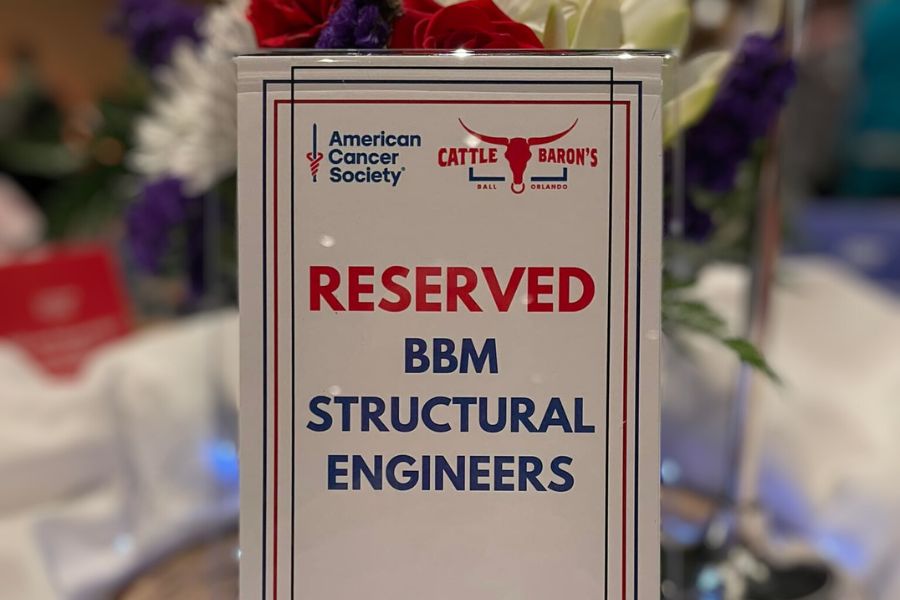 13 Sep

BBM Structural: Supporting the Fight Against Cancer at the 2023 Cattle Baron's Ball

At BBM Structural, our commitment to positively impacting our community knows no bounds. One of the many ways we show our support is by actively participating in events that make a difference. Recently, we were proud to sponsor a table at the 2023 American Cancer Society's Cattle Baron's Ball in Orlando, Florida. However, our dedication to this cause goes well beyond a single evening.

The American Cancer Society's Cattle Baron's Ball is an iconic western-themed gala with a remarkable history. Founded 50 years ago in Dallas, Texas, it has since flourished, spreading its influence to 23 different cities across America. What's truly inspiring is that these 23 cities aim to raise over $17 million this year alone. With its rich history and widespread influence, the Cattle Baron's Ball epitomizes the spirit of coming together for a common cause. This year's event was particularly special, raising an incredible $533,000.00. These funds will contribute significantly to the ongoing pursuit of a cure for cancer. Our heartfelt thanks go out to everyone who participated, donated, or supported this event in any way.

What made this event even more unique was its venue, the luxurious Rosen Shingle Creek Hotel, generously provided by local developer and hotel owner Harris Rosen. His dedication to the cause added a meaningful touch to the evening. At this event, Ariel Neris,  Nathan Morrow, and his wife, Ceci, Karen Petersen, Nate Mittag and his wife, Jessica, and Kevin Conway, represented BBM Structural. Their presence was a testament to our commitment to our community and the fight against cancer.

We are honored to have been part of the 2023 Cattle Baron's Ball and to contribute to the American Cancer Society's vital mission. While undoubtedly a highlight on our calendar, it's just one facet of our year-round dedication to supporting our community. Cancer doesn't rest, and neither do we. Our ongoing efforts to make a difference include supporting various charitable causes and actively participating in initiatives that uplift and empower those in need.

Learn more about BBM's current activities in our News section.