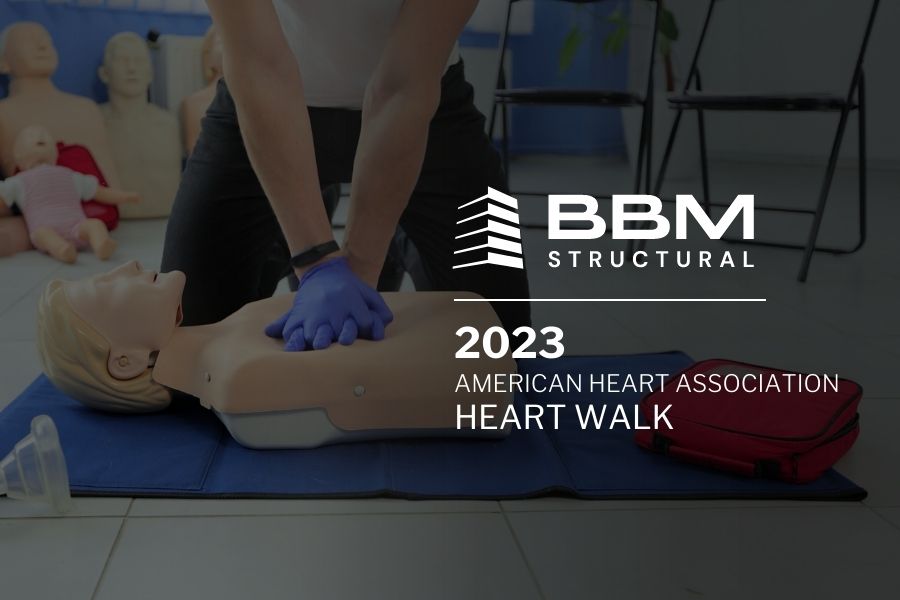 26 Jul

Community Impact: Join us in supporting the 2023 American Heart Association's Heart Walk

At BBM Structural, making a positive impact in our community lies at the heart of our mission. This year, as we gear up for the American Heart Association's 2023 Heart Walk, we have set our focus on providing CPR and First Aid instruction to local high school students. We are excited to continue our tradition of supporting a 'CPR & First Aid Anywhere Training Kit' for a school in our area, and we invite you to join us in reaching our goal!

Did you know that bystander CPR and First Aid can double to triple the survival rate after a cardiac incident? It's a critical skill that can truly make a life-saving difference. Recognizing the importance of equipping our youth with these essential skills, BBM is stepping up to help students in 9th and 11th grades receive CPR and First Aid training. In June 2021, Governor DeSantis signed a law requiring schools to provide CPR and First Aid training in high schools, and we are committed to supporting this initiative.

By providing CPR & First Aid Training equipment to a soon-to-be-determined local school, we enable a facilitator to impart this vital knowledge for the next three to five years. Imagine the impact! More than 30,000 local high school students in the Orlando community have the potential to become lifesavers, armed with the ability to administer hands-only CPR, thanks to this training.

The reasons behind our donations and active participation in this cause have a deep stem from our own team: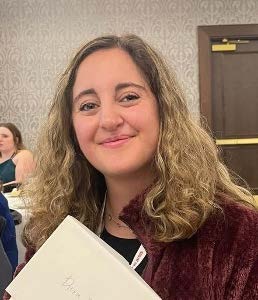 DIDEM
Daughter of Bora Erbilen, BBM's President, Didem was born with multiple heart defects. She has endured three open heart surgeries since her birth in 2001. Today she is happy, healthy and will be doing a work study in Rome in the Fall before entering her senior year studying architecture at the University of Miami.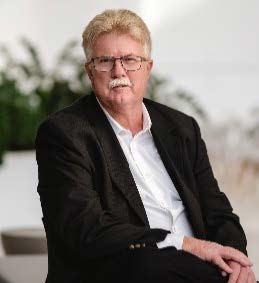 MARK MATZINGER
BBM's Construction Administrator, is celebrating his 26th year with his new heart after receiving a heart transplant in 1997. Today Mark is healthy and enjoys an active lifestyle of boating, camping and fishing with his five grandchildren.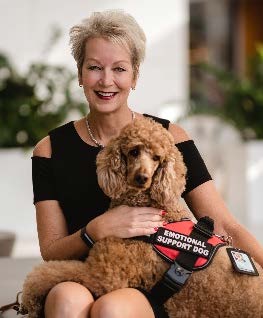 KAREN PETERSEN
BBM's Director of Marketing and Business Development, was recently diagnosed with atrial fibrillation, a type of irregular and often very rapid heart rhythm that can lead to blood clots, stroke, heart failure and other complications. She is currently taking a blood thinner and evaluating treatment options under the care of an electrophysiologist. Afib hasn't slowed her down and she is confident moving forward.
We have set an ambitious goal of raising $5,000 for the American Heart Association by August 31st. We believe that together, we can make a significant difference in empowering the next generation with life-saving skills. Your support, no matter how big or small, will be invaluable in achieving this goal.
To contribute to this noble cause, you can click here, scan the QR code provided below, or even send a check to BBM Structural Engineers (please reference the AHA 2023 Heart Walk).
We extend our heartfelt gratitude to all those who join us in this endeavor. Together, let's ensure a safer and healthier community, one empowered student at a time. Thank you for your generous support and stay connected to how our story develops by visiting our News section.