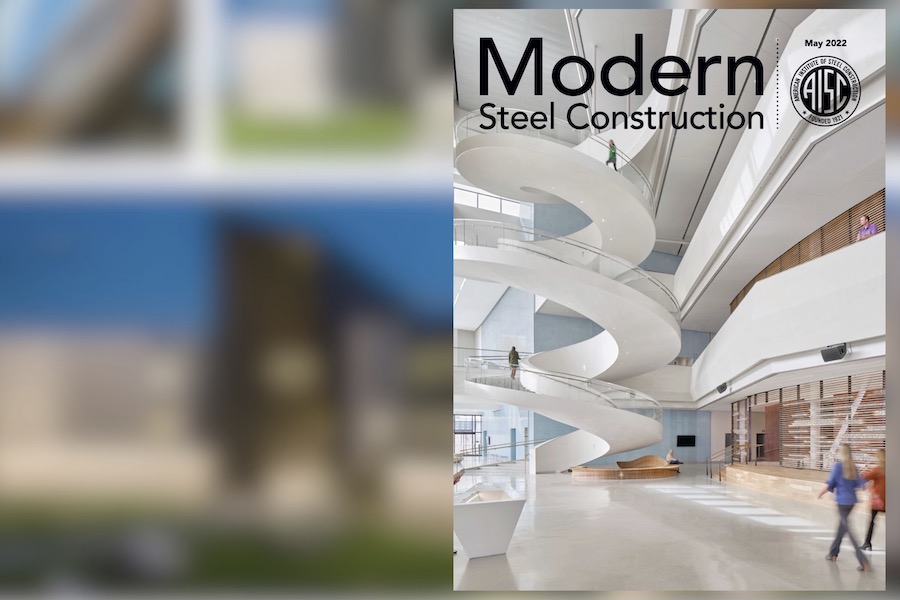 26 May

BBM Structural Recognized in Modern Steel Construction Magazine's May 2022 Issue

BBM was highlighted in the May 2022 issue of Modern Steel Construction Magazine, as one of the recipients of the American Institute of Steel Construction's Innovative Design in Engineering and Architecture with Structural Steel (IDEAS2) Award. Nine projects, ranging from a cutting-edge Seattle skyscraper to a sophisticated staircase in a private New York home, represent the most innovative aspects of today's design and construction industries. Our team was excited to learn that the L. Gale Lemerand Student Center at Daytona State College in Daytona Beach, FL, a BBM Structural project, was a winner in the $15 – $75 Million category.

The BBM design team was praised for our ability to economically and efficiently create the 90-ft-tall portal in the center of the building that both separates and joins each wing (side) while also effectively resisting hurricane-force winds. According to the publication, "The most significant structural challenge for the project was cantilevering two stories of the student center over the pedestrian pathway connecting the campus parking lot with the center campus quadrangle." With innovative ideas, our team created a rigid frame that would meet all the structural needs while supporting the gorgeous aesthetics. Meanwhile, the building's steel framing also assists with the sustainable design strategies of a high-performance building.

In all, our hard work was recognized as a shining example (pun intended) of form and function colliding for a sustainable, efficient and attractive structure for generations to come.