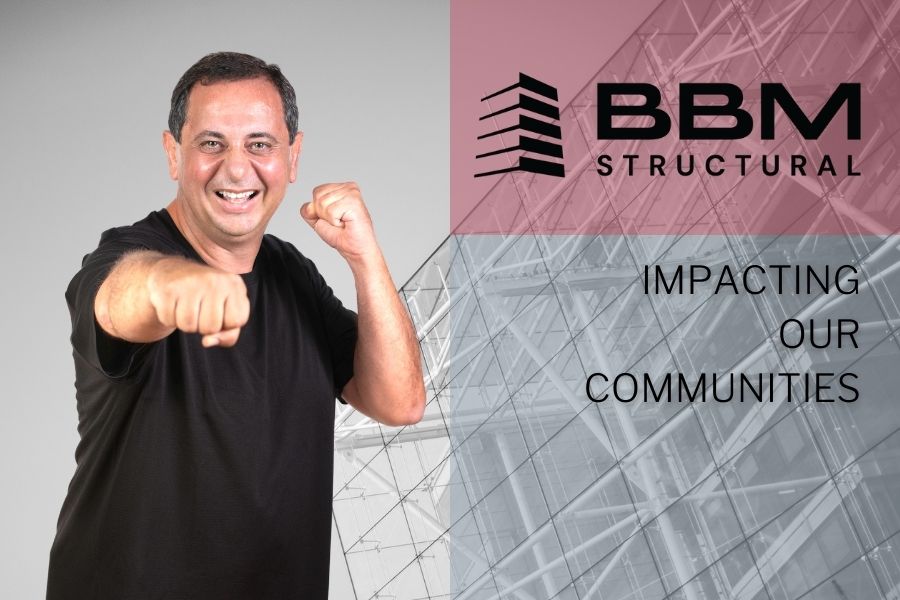 02 May

Community Impact: BBM President Helps Others Fight For Their Health

As BBM Structural's President, Bora Erbilen is leading a talented group of professionals who unitedly work toward achieving both the firm and their personal goals, while focused on assisting each client reach their project objectives. Erbilen's commitment to helping others is not only limited to boardrooms and executive offices; for the last seven years, Erbilen has supported the pursuit of wellness in his community as a fitness instructor.
"I have been fighting obesity and several health issues since I was 34 years of age," shares Erbilen, "I decided to change my lifestyle through exercise and better eating habits and literally turned my life around."
He admits that he began to enjoy working out so much that when he was 47 years old he decided to obtain his teaching certification in cardio kickboxing and yoga/pilates. His dedication to the pursuit of a healthier lifestyle also permeates the office culture at BBM where the entire staff has a membership in the local fitness club.
He continues to teach two classes a week and finds joy in being part of supporting and encouraging others to make better lifestyle decisions. "Every time I get on that stage to teach an exercise class, I have the opportunity to help impact someone to live a healthier and more active life. This has been a true blessing." Dr. Walter Gaman explains in Corporate Wellness magazine that "A company is a living – breathing being, with executives acting as the vital organs that keep it going." There is no doubt that this energetic leader is driven to help his team, clients, and the community as a whole keep going to the best of their abilities.
Follow our upcoming "Community Impact" article series. To learn more about what makes our team stand out, visit our Team Page.