25 Sep

BBM is Leading the Way at the Tilt-Up Concrete Association's 2023 Annual Convention

In the dynamic world of construction, innovation is the cornerstone of progress. This innovation was fully displayed at the Tilt-Up Concrete Association's (TCA) 2023 Annual Convention in Tampa, Florida. The convention served as a gathering point for a diverse spectrum of industry professionals, including contractors, architects, engineers, developers, suppliers, manufacturers, and students, all united by their interest in the transformative potential of tilt-up construction.

The TCA's Annual Convention is a platform for those passionate about tilt-up construction to share insights, collaborate on groundbreaking ideas, and explore the latest advancements in the field. Over three days, attendees had the opportunity to immerse themselves in a wealth of educational content, networking opportunities, live demonstrations, tours, awards ceremonies, and entertainment. BBM Structural is a frontrunner in tilt-up construction, and we enjoyed being at this year's event. Our booth was a focal point, showcasing our extensive expertise in tilt-up construction by having a video presentation highlighting the vast array of projects BBM has designed using the tilt-up building model.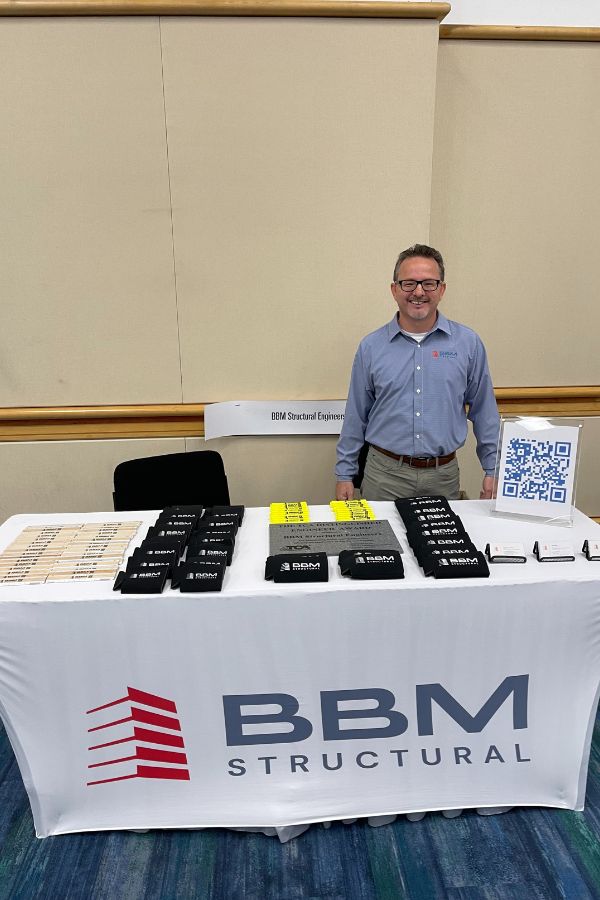 BBM is widely recognized as a leader in this construction method across various project types. With over 400 single and multi-story tilt projects in their portfolio, BBM Structural's commitment to excellence has not gone unnoticed. Their tilt projects have earned numerous national awards from the Tilt-Up Concrete Association, solidifying their reputation as pioneers in the field. BBM Structural Engineers, Inc. received the prestigious title of 'Distinguished Engineer of the Year' from the Tilt-up Concrete Association in 2008 to underscore their dedication to advancing the tilt industry. This national award was created to recognize individuals and organizations within the tilt-up industry who are dedicated to engineering excellence and the continued progress of tilt-up construction.
One of the standout activities at the convention was the Outdoor Demo event hosted by White Cap Construction Supply in Tampa. BBM Structural and other attendees enjoyed a showcase of the latest tilt-up technologies in action. The demo allowed participants to witness these advancements firsthand, from new formwork techniques to innovative rebar-tying tools and cutting-edge adhesive products. The Outdoor Demo lets one get up close and personal with the equipment used on today's most demanding tilt-up job sites. It was a hands-on experience that brought the theoretical into the practical, highlighting the dynamic nature of tilt-up construction.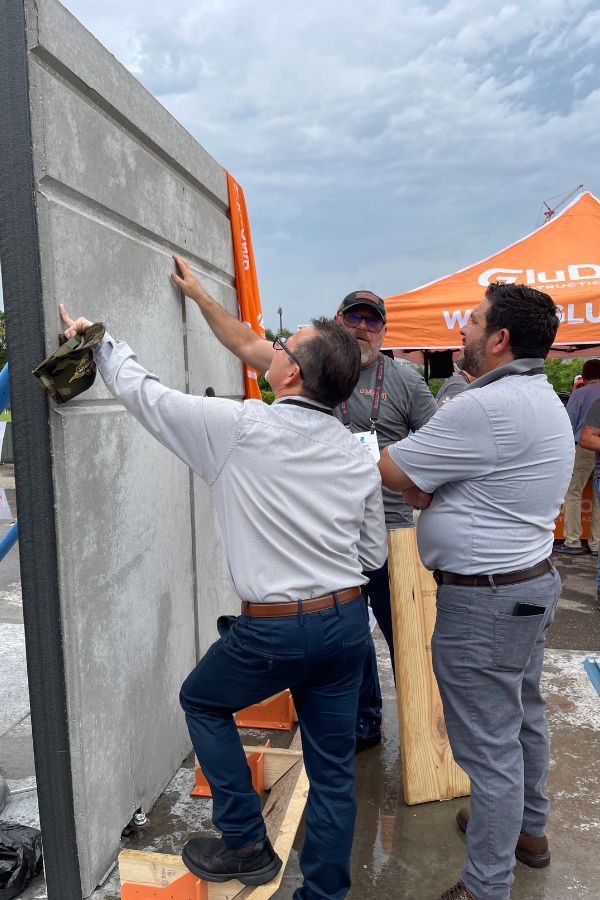 The Tilt-Up Concrete Association's 2023 Annual Convention celebrated innovation and collaboration within the construction industry. BBM Structural, with its rich legacy of excellence in tilt-up construction, played a significant role in showcasing the potential of this construction method. As the industry continues to evolve, events like these remind us that innovation and excellence are the driving forces behind construction's bright future.
Learn more about BBM's current activities in our News section.