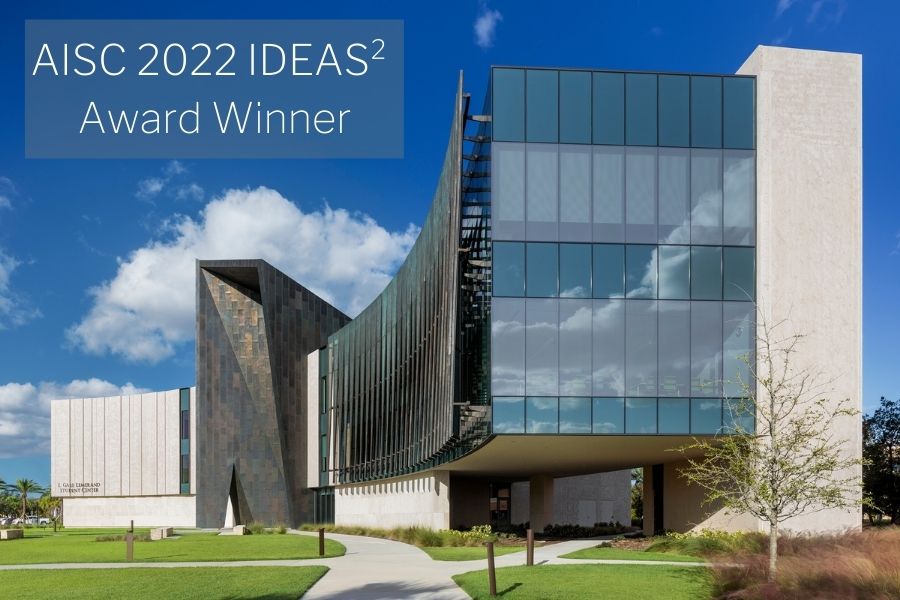 01 Apr

BBM is a 2022 AISC's IDEAS² Award Winner

On March 23rd, 2022, the American Institute of Steel Construction revealed the results of its Innovative Design in Engineering and Architecture with Structural Steel (IDEAS2) Award competition. AISC made the announcement before an audience of more than 4,000 industry professionals during the opening keynote of NASCC: The Steel Conference in Denver.

Nine projects, ranging from a cutting-edge Seattle skyscraper to a sophisticated staircase in a private New York home, represent the most innovative aspects of today's design and construction industries. The L. Gale Lemerand Student Center at Daytona State College in Daytona Beach, FL, a BBM Structural project, was a winner in the $15 – $75 Million category. Our President, Bora Erbilen, PE, SE, and Principal Luis Bedoya, PE were present to hear the exciting announcement.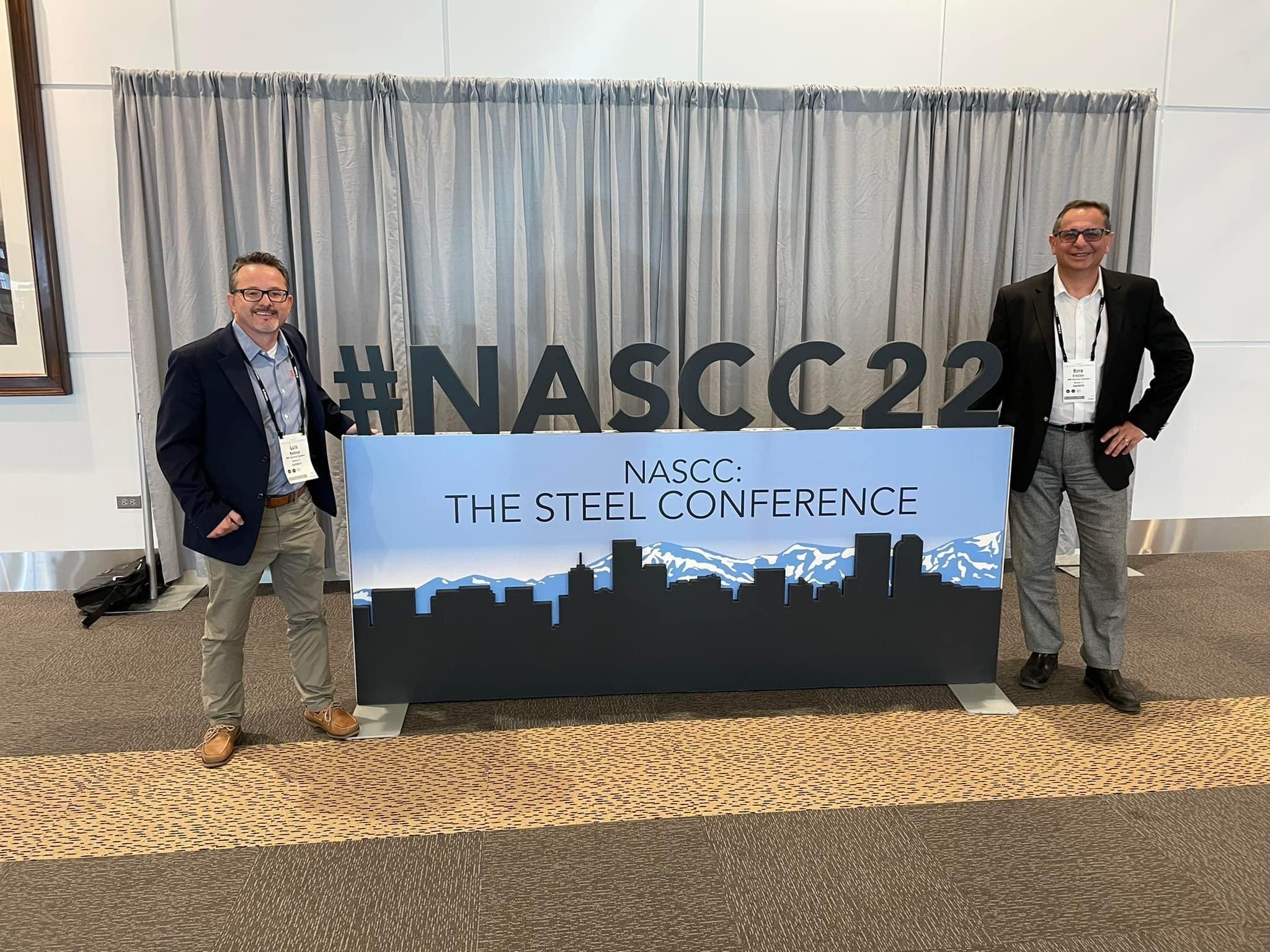 James Puckhaber, AIA, was one of the judges and he commented on this project: "As much as I enjoy clear, straightforward structural design I also take delight in the opposite. Hiding the support for the cantilever in the stair tower enclosure is an example of the structural engineer applying the stage magician's tricks of sleight-of-hand and misdirection. And to a magical effect! I also appreciate the fact that the two bold moves of the cantilever and the portal were not just design-ey affectations but served a very clear purpose in creating a building that functions as an open and welcoming gateway to the campus."
Working with ikon.5 architects and general contractor Perry-McCall Construction, was a delight for our team and the hard work certainly paid off. "It's truly inspiring to see the ways today's most creative minds work with structural steel to create modern landmarks. Congratulations to everyone who worked on these projects!", said Charles J. Carter, SE, PE, PhD.
The official award presentation will be later in the year, and details of the event and award ceremony will be featured in the May 2022 edition of Modern Steel Construction magazine. Stay tuned!